We recently went to the estate sale of an 89 year old merchant marine who had been a confirmed old bachelor (Tom) with great taste in fashion.  His home was a typical mid century modern home but there was a lot that wasn't typical especially for Missoula, Montana like the fully lit tennis courts in the back yard.
Shane discovered two walk-in closets full of the most incredible clothes some of which was hand tailored in Hong Kong.  Furthermore, the sizes were all about Shane's size and soon one of the sale coordinators approached Shane about mentioned that the clothes wasn't moving because of the sizing.  Shane found some great pieces of clothing for our upcoming trip to Hawaii and while we were checking out they offered to sell us the entire wardrobe, both closets for $100!  We looked at each other and said why not?!?!  We completely filled our Honda Pilot and the sky box on top!
When we got home we unloaded everything and then Shane and the boys had a fashion shopping spree.  This man was the perfect size for all three of them to add some incredible vintage clothing to their wardrobes and then we donated the rest to Good Will.
A summer favorite around Lower McDowell is badminton and Shane and Jude put together some pretty cute tennis outfits from Tom's closet and can't wait to pull these out this summer when the girls arrive.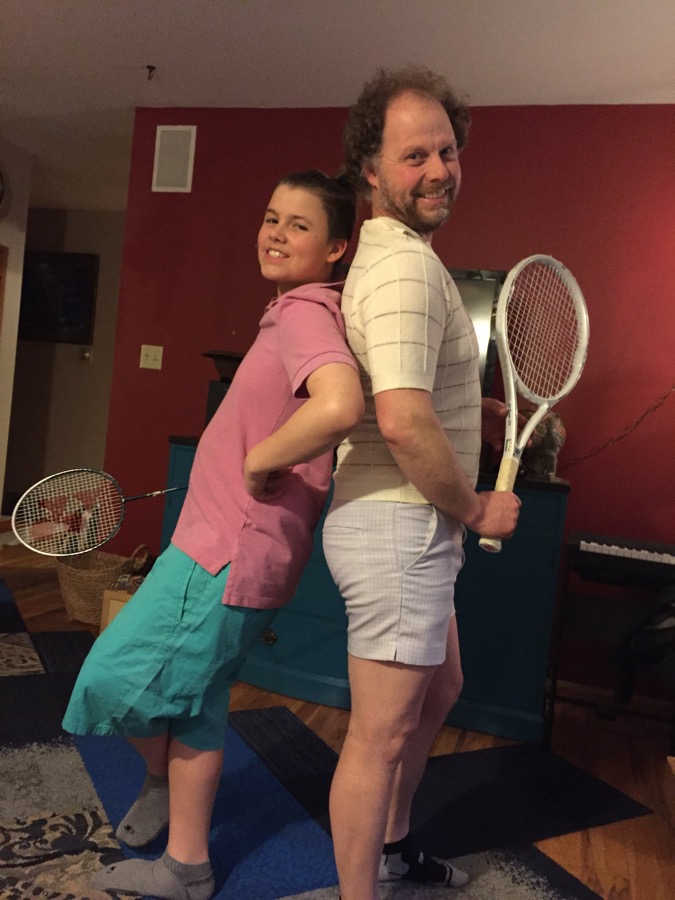 My favorites are the hand batiked shirts from Japan and India as well as a kimono style sushi chef coat Shane has now added to his wardrobe.  One of the batiked shirts was the envy of the party when we recently attended the Clay Studio of Missoula's Bloom event.