March was a really busy month and there were lots of changes in the studio. Now that Shane is learning to sew it was obvious that the living room needed to shrink a bit more. At least it was obvious to me! Shane of course got on board and we were finally able to bring in the second table we acquired from the Missoula Mercantile a few years ago. Its 10 foot length made it possible for us to put the two tables in an L-shape and really maximize the work space.
Once everything was moved around and in place we discovered the Flor tiles needed to be moved so now I have a beautiful rug in my sewing studio. The kids were not very pleased when they saw how much smaller the living room was, but kind of like how cozy it is now too. We will be empty nesters in just 4 short years and the kids are busier and busier with their own activities away from the house, so why not begin to look at how we will make our home work to suit our interests and hobbies?!?!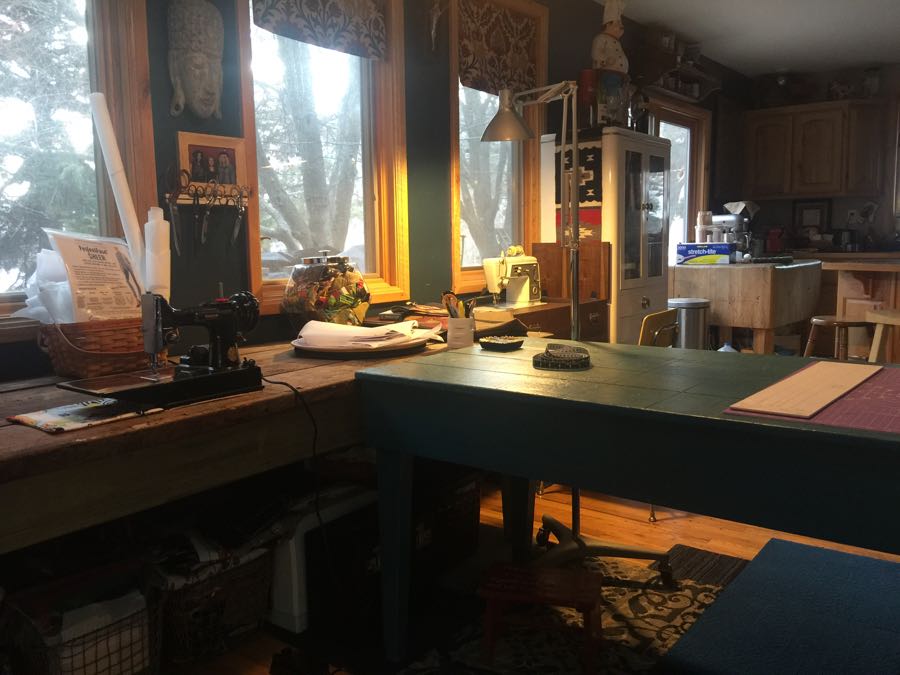 When Shane sits down to sew on his vintage Singer, we both have access to the cutting table between us. It makes it really nice for conversation and you can often find us here sharing dinner and an adult beverage with the house is empty of our kids.
Once all the changes were made with the layout and furniture I was off and sewing. Here's a look at everything I made in March.